Cherita
7

April 24th, 2006 + 2:04 AM
·

Cherita
Just a song that I was playing around with while recording my last album that turned into a b-side. After some tinkering around and playing, it's become a fairly decent song with a lot of different effects, messups and the mess. A very different, ambient sort of rock song for all of you folks who are into the indie/rockish sort of music but it has hints of my love for Dntel and the like.
14

This is just a little song that I was working on for my upcoming album. I decided to go for a lo-fi style with the song and record both guitar lines with an acoustic guitar. From there, I put in just a small bit of effects - the rhythm line just has an equalizer on it while the melody line has a wah-tone to it. The drums were done with a decent drum machine and from there, I just added the vocals with some reverb and delay. Oh, and the funny sounding noise at the start of the song was my lipring against the mic incase anyone is wondering. I thought it might add to the ambient sound of the song. The vocals need a bit of work in some parts, since they were a bit rushed in the record process, so forgive me for that.
Well, thanks in advance for your opinions.
6

This is a Keane song called "Somewhere Only We Know".
Alias:
Cherita
Status: Offline
Threads:
3
Posts:
15
Songs:
2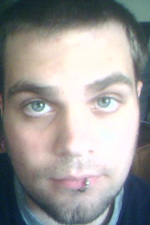 Joined: July 22nd, 2005
Last login: May 18th, 2006
My Messengers
| | |
| --- | --- |
| AIM: | n/a |
| ICQ: | n/a |
| Skype: | n/a |